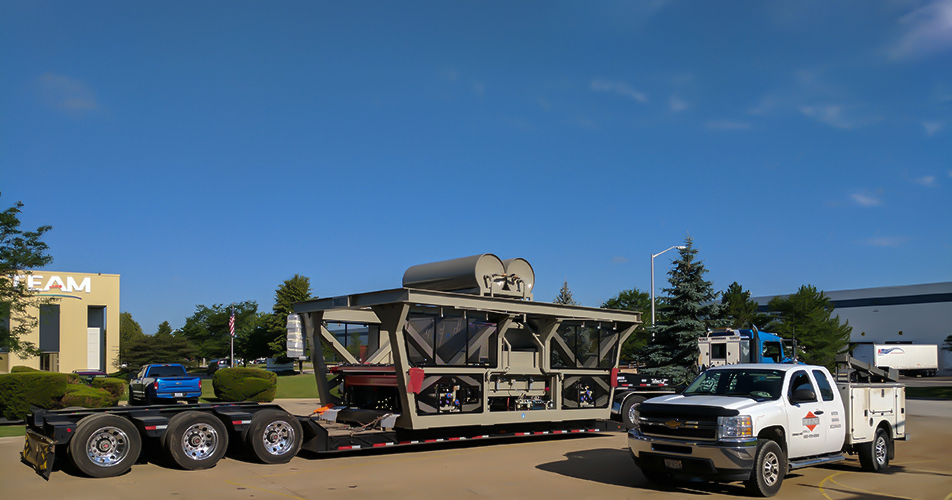 Chicago's Most Trusted Machinery Moving and Rigging Company - Serving Chicagoland Since 1988
Diamond Rigging has been working with Chicagoland manufacturing companies for over 30-years. We are a family-owned business with a rock-solid foundation built on hard work ethic and strong values. We have a deep roster of skilled full-time machinery movers, riggers, millwrights and a fleet of rigging equipment capable of handling any sized project, local or national.
Find out firsthand what sets Diamond Rigging apart from our competition on your next project.
Our Machinery Moving and Rigging Services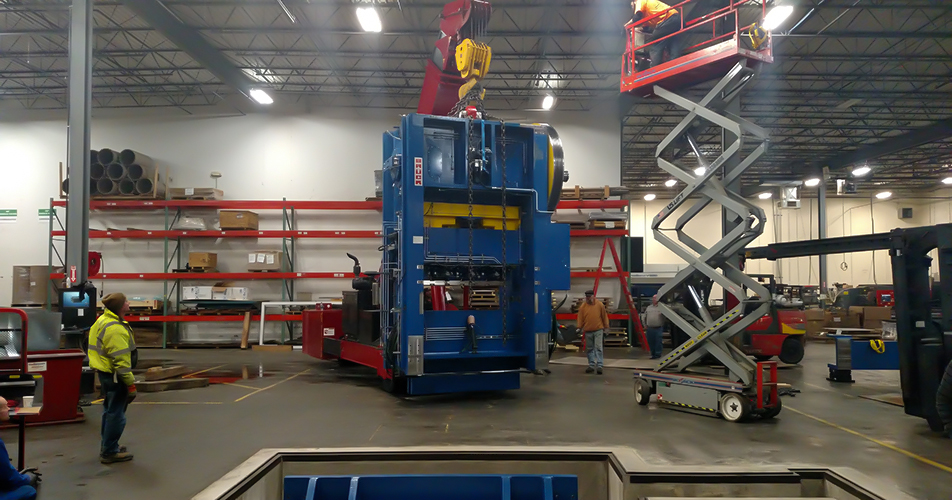 Machinery Moving
The skilled professionals at Diamond Rigging live, eat and breathe machinery moving and rigging. It doesn't matter the size of the project or machine, every customer will get 110% of our effort. With over 30 owner-operated and maintained forklifts, we are capable of handling anything from 100 lbs. to over 100,000 lbs., in multiple projects concurrently.
Regardless of whether this is your first machine move or your 101st, you can depend on our skills, equipment and communication to support your project from planning through completion. As a trusted partner you can rely on our experience to avoid delays and possible challenges.
Crane Services
Diamond Rigging can assist with crane work both inside and outside of your manufacturing facility. With our toolbox of specialized rigging and machinery moving equipment exchanging or relocating bridge cranes and hoists is easy.
We can remove, install and modify work-station cranes, jib cranes and others for production needs. Use our experience and partners to plan your next crane lift onto the roof or into a sub-station anywhere in Chicago.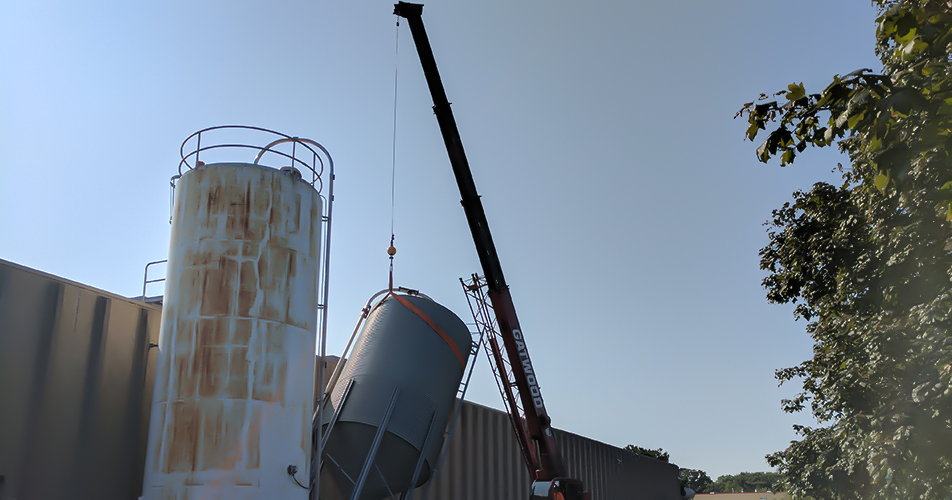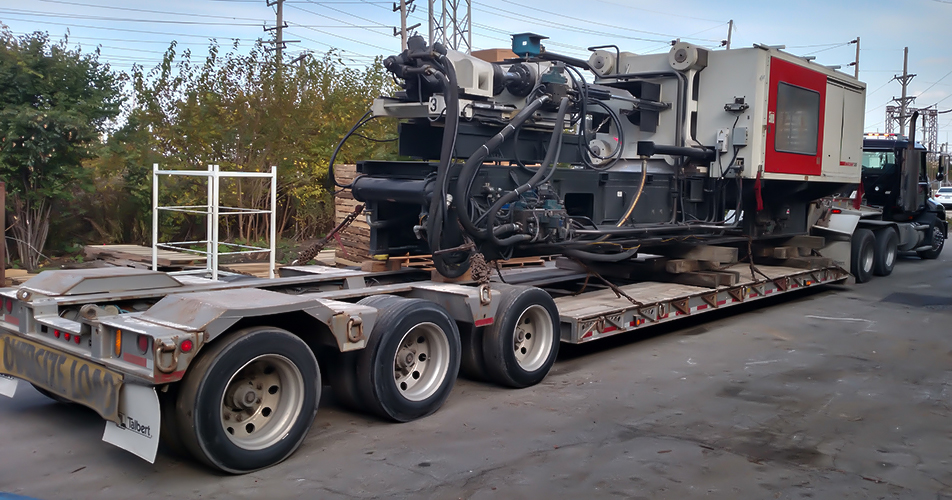 Transportation
We work with our own trucks in the Chicagoland area to transport and deliver equipment. Diamond Rigging does it the right way to secure, protect and insure your heavy machinery and oversized equipment while over-the-road. When you need machines moved on-time you can count on Diamond Rigging.
For over 30 years we have built local and national relationships with other asset-based carriers that can complete super-load hauls over-the-road to any part of the country and into Mexico/Canada.
Dismantling and Scrap Removal
Production equipment can become obsolete or the cost of a repair can be more expensive than the machine is worth. When it comes to dismantling and scrap, it could include the CNC, platform, automation or service piping associated with the production line. Diamond Rigging can support you to safely remove your asset and responsibly dispose of the equipment.
Diamond Rigging has been providing Chicagoland manufacturing companies outstanding dismantling and scrap removal services since 1988. Come see why we are the right choice for your project.
Learn More About Our Dismantling and Scrap Removal Services ↠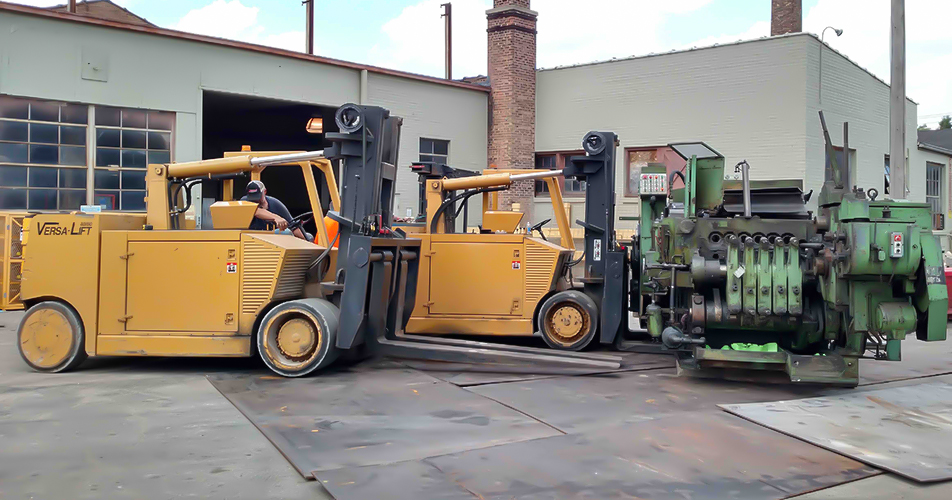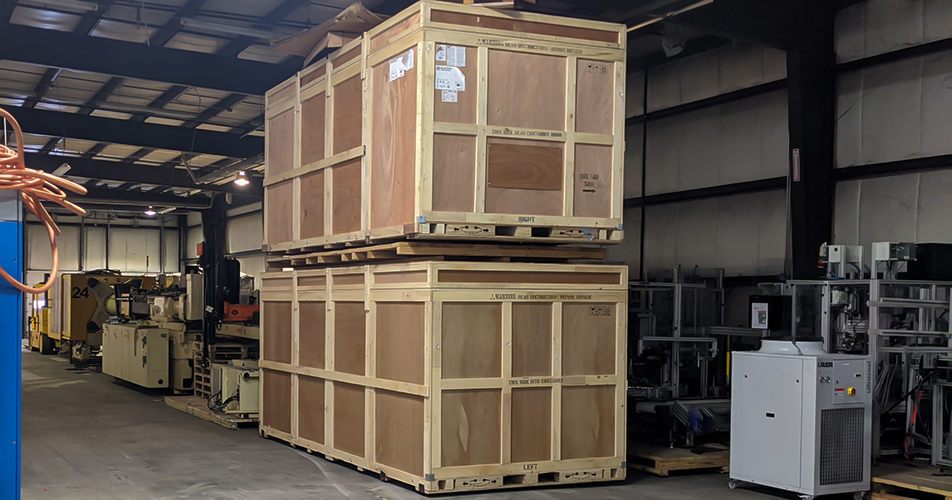 Export Crating and Domestic Packaging
In today's market with the internet and online sales of machinery, the manufacturing industry is global. Diamond Rigging can make sure your machinery is shipped safely and securely.
If your machine is traveling overseas we can apply a vapor barrier, shrink wrap and use stamped lumber approved for international customs. Built right with quality materials the skid and crate will last multiple uses and protect your equipment every time.
Learn More About Our Export Crating and Domestic Packaging Services ↠
Storage and Warehousing
Diamond Rigging offers over 50,000 SF of storage space in Batavia, IL that is dedicated to storing machinery, crates, and over-sized equipment. Our overhead bridge cranes with a 10-ton hoist capacity to a 40-ton hoist capacity, makes quick work handling your equipment on or off.
Drive-in dock doors keep your equipment protected during rain and snowstorms to provide the customer the best service possible. In the Chicagoland area, Diamond Rigging is the right choice to crate and store your machines and oversized equipment.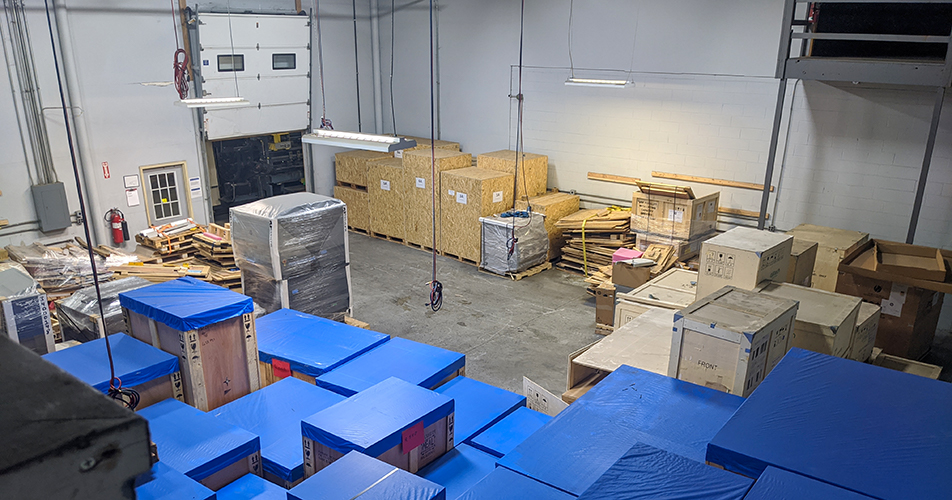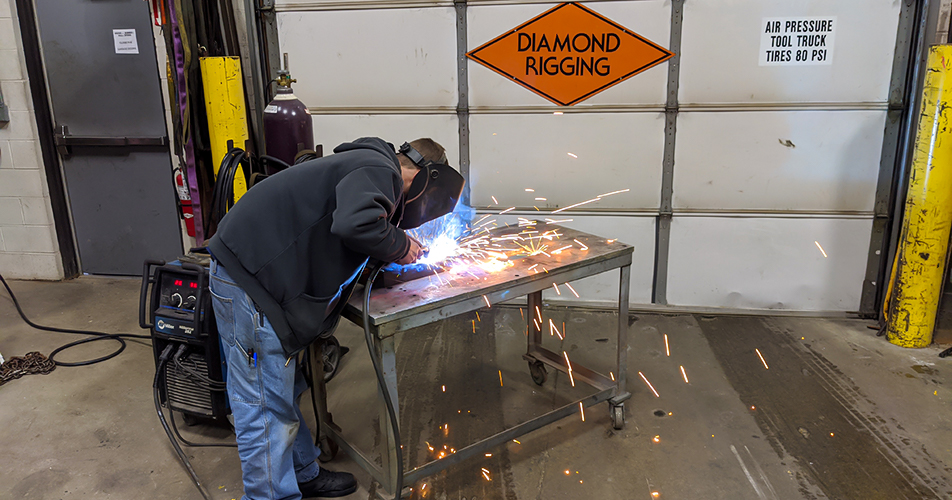 Millwrighting
Not everything in the machinery moving and rigging industry requires the biggest and strongest equipment. Diamond Rigging's millwrights use an exceptional level of skill and finesse to make sure a machine is leveled and aligned.
Additional millwright services that go above and beyond just the actual machinery move such as assembly, anchoring and grouting are all offered to better serve our customers.
Turn-Key Support
Companies move their facility on average only 1.5 times over the business's lifetime. Diamond Rigging moves entire facilities 1.5 times on average every month! Put our knowledge and experience to use for you early in the planning process to provide valuable insight on the schedule and scope.
We know how to value engineer your move and create efficiencies in the process. Allow the Diamond Rigging team to be a trusted partner on your next project.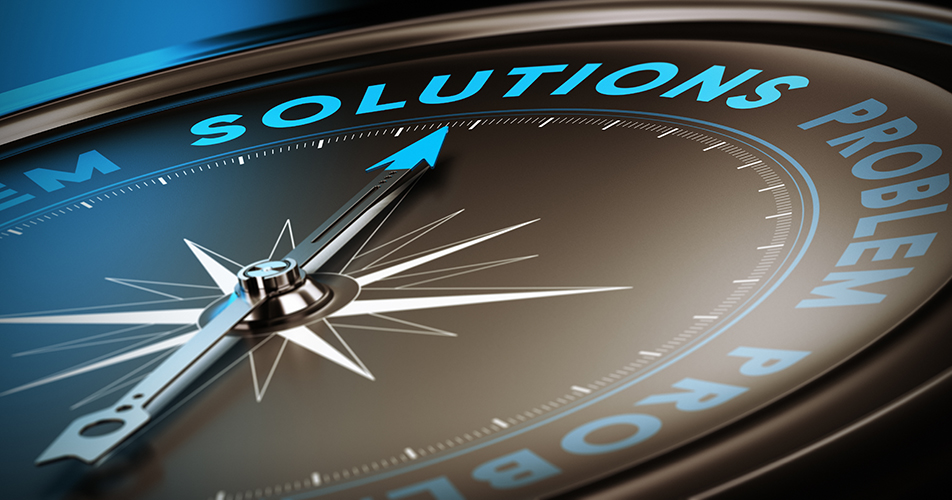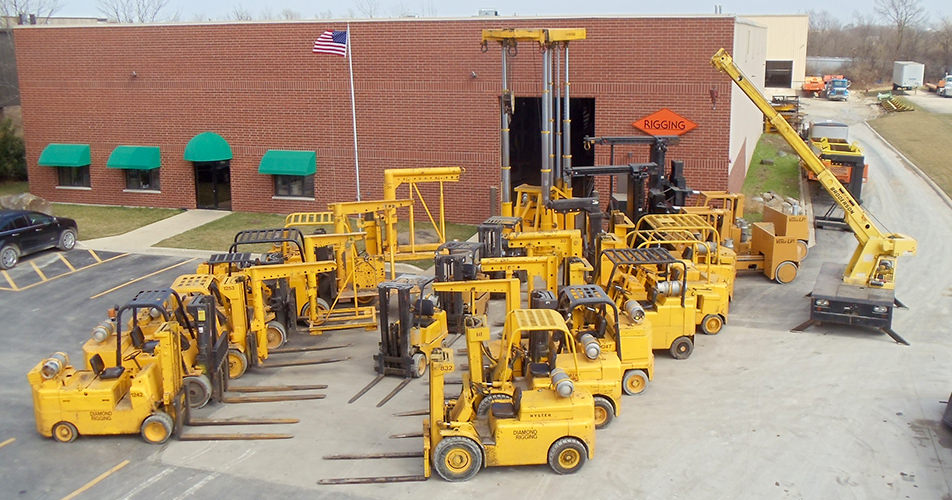 Our Equipment
1 – 50 Ton Tri-Lifter Boom Truck
3 – 40/60 Versa-Lifts
4 – 25/35 Versa-Lifts
3 – 30k Forklifts
3 – 20k Forklifts
1 – 18k Forklift (15′ fork lift)
1 – 15k Forklift (18′ fork lift)
5 – 15k Forklifts
3 – 12k Forklifts
1 – 8k Forklifts
2 – 6k Forklifts
3 – 5k Forklifts
1 – IC-200 Broderson
1 – IC-80 Broderson