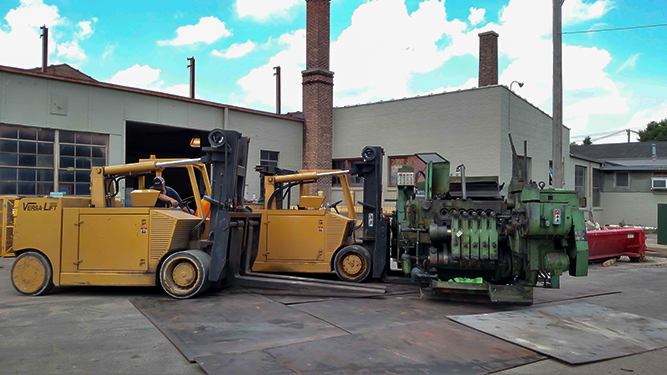 You can trust the experts at Diamond Rigging to dismantle and remove scrap for CNC machining and other manufacturing equipment. This often includes the CNC, platform, automation or service piping associated with the production line. We have the experience and knowledge to ensure your dismantling and scrap removal project is a success.
Diamond Rigging has been providing Chicagoland manufacturing companies outstanding dismantling and scrap removal services since 1988. Our experienced project managers will ensure that even the most complex projects are safely and efficiently removed while minimizing disruption to your operations.
Interested in learning more about our Dismantling and Scrap Removal services? Contact us today to get started.