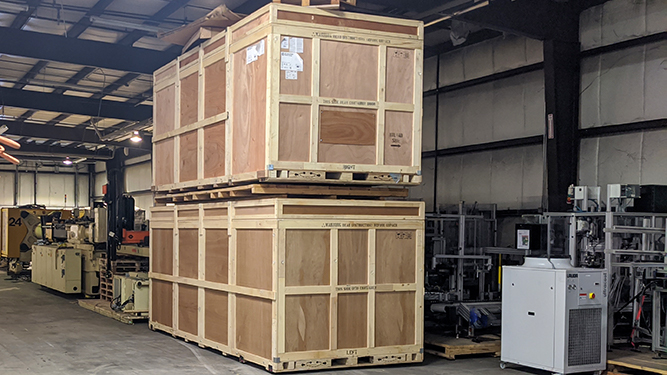 Shipping large machinery safely and securely is critical. Everything you ship is an investment, from single items to large orders containing multiple pieces of equipment. The experts at Diamond Rigging understand that each export crating and domestic packaging project presents unique challenges that require customized solutions.
We custom build our shipping crates using quality materials and our shipping crates can be reused multiple times. If your machine is traveling overseas we can apply a vapor barrier, shrink wrap and use stamped lumber approved for international customs. At Diamond Rigging, we have the knowledge and resources to help you reduce transport costs while protecting your valuable machinery from damage.
Interested in learning more about our Export Crating and Domestic Packing services? Contact us today to get started.