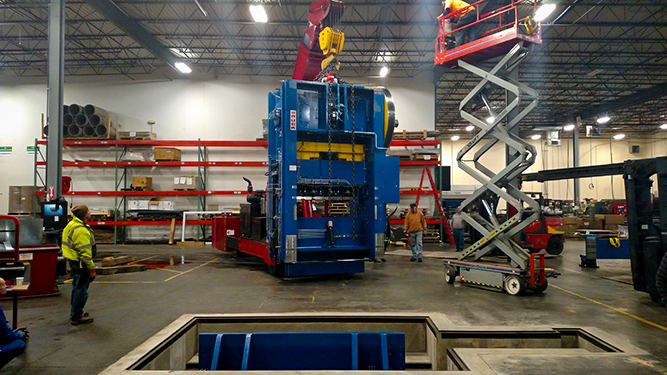 With Diamond Rigging, you can relax. Our highly-trained team of professional machinery movers can move almost anything using our state-of-the-art equipment and decades of experience. We not only do the heavy lifting, we also can coordinate the small details and logistics that make projects run like a well-oiled machine anywhere in the Chicagoland area.
Customers refer us because they value our professional, one of a kind approach to every project that protects their equipment and delivers reliable, efficient machinery moving services.
Make Diamond Rigging a trusted partner for safe machinery moving. We can move CNC machining equipment and commercial and industrial machinery of nearly any type, size, or weight domestically and internationally while avoiding disruption to production.